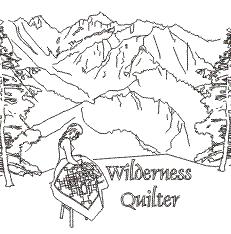 home
about
memories of papa
granny&me
patterns (PDF downloads)
creating with clothing
backing considerations
custom memorial quilts
blog
contact

Policies
Copyright/Use Statement: All patterns are protected by copyright and may not be copied or reproduced, in full or in part, in any manner or format whatsoever, other than for the purchaser's personal use. Copying any pattern to share or distribute, whether for profit or not, is prohibited by law. Items made from these patterns, however, are the property of the maker to use, gift, sell or display as they see fit.
Pattern Refund Policy: Due to the nature of electronic files, patterns purchased as PDF downloads are non-refundable. If you have problems, however, with downloading, opening or reading your pattern, please email me about the nature of your problem within 48 hours and I will see that you receive your pattern, using an alternate delivery method, if necessary.
Custom Memorial Quilts: A 50% deposit is required to be sent with the clothing. The balance due plus shipping (about $30 for priority mail with insurance) must be paid prior to shipment of the completed quilt. Each memorial quilt will be based on the design chosen by the customer and I will do everything possible to ensure that the finished quilt is as expected with regards to style and size. I reserve the right to make necessary modifications, at my discretion, based on the type, variety and condition of the clothing provided. In the event of damage to the quilt or materials due to machine malfunction, weather, fire or other means, I will be responsible only for refund of the deposit. No refunds will be made solely because of dissatisfaction with the finished product.