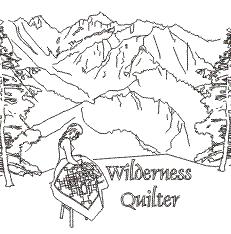 home
about
granny&me
patterns (PDF downloads)
creating with clothing
backing considerations
custom memorial quilts
policies
blog
contact

Memories of Papa
Creating keepsakes from clothing.

Introducing the Memories of Papa pattern series:
I was asked by my daughter-in-law to create a quilt from her father's clothing after he passed away in 2006. I ended up creating 8 unique items, one for each family member (see Memories of Papa page on the Custom Memorial Quilts blog). Though emotional at times, it was an awesome experience that provided me an opportunity to help them heal from their loss. My goal was to have the items to them by the one year anniversary of his death as I thought that might be a particularly hard time. The package arrived a couple of days early. Here are my daughter-in-law's words:
As soon as I caught sight of the first quilt at the top of the box, I recognized Dad's clothing and was flooded with tears. I called the kids over and we went through the box finding the items that were made special, just for us. How beautiful each and every item! As the kids looked over their pillows and I my quilt, we were overwhelmed with great emotions. We snuggled on the couch together, hugging our gifts and each other. We wept together. We grieved together, again, the kind of grieving that brings continued healing. It was a beautiful time of release and remembering. As we snuggled, we remembered the wonderful memories of Grandpa/Dad and we shared them. All the different western shirts he wore – yes, even the pink one that now made a beautiful ruffle around my daughter's pillow. He always wore jeans – always - and now his jeans made a beautiful quilt for me. The boys hugged their pillows so close to their hearts and they remembered the love their grandfather has for them. We talked again about how we will see him again in heaven. We wondered what he has been doing for the last year up there with our Lord.

We gathered up the quilt for my mom, the tote and wall hanging for my siblings, and delivered them. As I handed my mother the quilt, I saw the recognition in her eyes. We held each other, wept together and we remember the beautiful memories of my dad. I watched as she unfolded the quilt and listened as she remember the different shirts the quilt was made from. What a beautiful, blessed moment.

When my husband came home, I shared with him our gifts and presented him with his - a quilt made from my dad's robes. He was so quieted with emotions, so blessed with wonderful memories.

These beautiful gifts have added to our healing and have given us a great way to remember the beauty of my dad's life. They also are a wonderful reminder to us that my dad has left this life for eternity with our Creator, and that because of His Son, we will see him again, when we get there...what beauty!!

My wish is for this pattern series to give you ideas, inspiration and information that will provide you with the opportunity to help someone you care about heal from a loss – maybe that someone is even yourself.