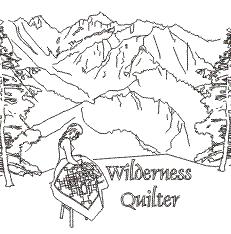 home
about
memories of papa
granny&me
patterns (PDF downloads)
creating with clothing
backing considerations
policies
blog
contact

Custom-Made Memorial Quilts
Have a unique quilt created by an experienced quilter
using clothing you provide.
(Want to create your own quilt? See my patterns.)
Design Choices for Custom-Made Memorial Quilts:
Loving Arms Wrap Quilt - designed to provide comfort by wrapping you in your loved one's arms, this quilt (48"x60") is created using 10* of the most memorable shirts. (*Note: Actual number of shirts needed will depend on size of clothing and desired size of finished quilt.)
Favorite Shirt and Jeans Rag Quilt - created using a favorite shirt and several pairs of jeans, fond memories are sparked by this attractive yet durable quilt. (Note: For best results, jeans and shirts should be 100% cotton. Actual number of shirts and jeans needed will depend on size of clothing and desired size of finished quilt.)
Samples of other quilt designs can be seen in the various pages of the Custom Memorial Quilts blog.
Pricing for Custom-Made Memorial Quilts:
$30-$35/square foot
$500 minimum per quilt
Includes all materials except the clothing (batting, backing, thread, etc)
Includes finishing (edge-to-edge machine quilting and binding for regular quilts, "ragging" for denim quilts, computer generated label, if desired)
Please Note:
Quilts are priced by size based on square feet. To determine total square feet, multiply the width in inches by the length in inches and divide by 144. Then multiply answer by the price per square foot. For example, a lap quilt 48"x60" (or 20 square feet) at $30/square foot would total $600.00
Finished quilt size may vary from estimated size due to quantity of garments sent and total amount of usable fabric. The final cost will be calculated based on the actual size of the finished quilt.
A 50% deposit is required to be sent with the clothing.
The balance due plus shipping (about $45 for priority mail with insurance) must be paid prior to shipment of the completed quilt.
Clothing Consideration:
How quilt will be used - decorative only or every day on the couch or bed?
Washing compatibility - all clothing needs to be laundered before being sent for inclusion in the quilt, using whatever method (home machine or dry cleaning) by which the finished item will be laundered.
Adequate amount of clothing for size of quilt desired - 10 men's shirts were needed for a 48"x60" lap quilt. Quite a few more would be needed if they were shirts from a small lady. Dresses usually have lots of fabric so fewer would be needed. To get adequate variety, however, a minimum of 10 different items is recommended.
Condition of clothing - even very worn clothing items (which usually have the most sentimental value) generally have some usable area for cutting quilt pieces. But if the clothing has wear, more items are needed to ensure adequate fabric for the quilt.
Backing desired - the standard for backing is regular 100% cotton. If there is a sheet or other large fabric with sentimental value, it can be sent along with the clothing for consideration but may not be suitable for frame quilting so will be decided on a case-by-case basis. To work on the quilting frame, backings must be about 4" wider and 8" longer than the pieced quilt top.