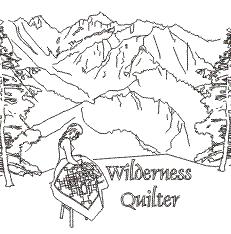 home
about
memories of papa
granny&me
patterns (PDF downloads)
backing considerations
custom memorial quilts
policies
blog
contact

Creating with Clothing

A wide variety of items can be made from clothing. Although fabric is readily available and very affordable today, there are still plenty of reasons to use clothing instead of yard goods. Often memories or emotions are attached to certain items of clothing - the outfit a baby wore home from the hospital, a prom dress, a favorite shirt. And often each item has been laundered repeatedly, eliminating concerns about shrinkage or colors bleeding. For creating memory items, clothing can't be beat! Two main categories are:
In Remembrance - Keepsakes made from clothing can be invaluable to those who are grieving or healing from a loss. Often, bereaved family members can't bear to part with a loved one's clothing and simply store them away in a closet or box. Using these garments to create memorial items is a wonderful way to honor the sentimental value of the clothing while creating something useful. Imagine the comfort provided by a quilt made from a loved one's shirts or the fond memories evoked by a wallhanging made from familiar garments.
In Celebration - Creating keepsakes from clothing can also celebrate a person, event, milestone, place or thing. Each item is crafted using clothing that might otherwise be stored, or even discarded. The best loved garments, and therefore those that hold the most memories, may be outgrown or worn beyond repair but there are always portions that can be used in creating a treasured memento.
Creating with clothing requires planning and flexibility. A favorite shirt, for instance, may lack enough fabric (or big enough pieces) for the planned project. Colors or fabric types may not be compatible. Overcoming these challenges is part of what makes creating with clothing so rewarding!
Considerations when selecting the clothes:
How will the quilt be used - decorative only or every day on the couch or bed?
Washing compatibility - sort and launder all clothing before consideration for inclusion in a quilt or other keepsake. This insures against problems with fading, bleeding or shrinkage later when the item is washed and also provides an opportunity to treat stains, test fabrics for compatibility, etc. Or you can just plan on dry cleaning if some (or all) of the fabrics won't tolerate regular home laundering.
Adequate amount and variety of clothing for size and type of item desired - 10 men's shirts were needed for a 48"x60" lap quilt. Quite a few more would be needed if they were shirts from a small lady. Dresses usually have lots of fabric so fewer would be needed. Some items require only 1 or 2 pieces of clothing.
Condition of clothing - even very worn clothing items (which usually have the most sentimental value) generally have some usable area. If the clothing has wear, however, more pieces are needed to ensure adequate fabric for the item being made. Also, areas with more wear may stretch or shift in unexpected or undesired ways so may need to be stabilized prior to use.
Suitability of clothing - although any clothing can be used to make a memory item, not every fabric is suitable for every project. Select the clothing for each project with the intended use and recipient in mind. For instance, any item made for a child should be sturdily constructed from washable fabrics that will hold up to daily use. A wallhanging for an adult, on the other hand, would be a good place to use delicate fabrics. If desired, the piece could be sized to fit into a frame behind glass, providing protection while allowing for easy display.
Backing desired - the standard for quilt backing is regular 100% cotton. Other large fabrics with sentimental value may be suitable and can be considered, on a case-by-case basis.
Remember - Creating with clothing is not a new idea. Past generations regularly cut up old dresses, shirts, pants and jackets for quilts, for other clothing, for household items. My mother recalls the quilts of her youth as being very heavy - so heavy she felt she couldn't move. These were made from wool shirts and jackets that had outlived their usefulness as such. In those frugal times, fabric was precious and not to be wasted so clothing was either handed down or recycled. This seems a good example to follow!